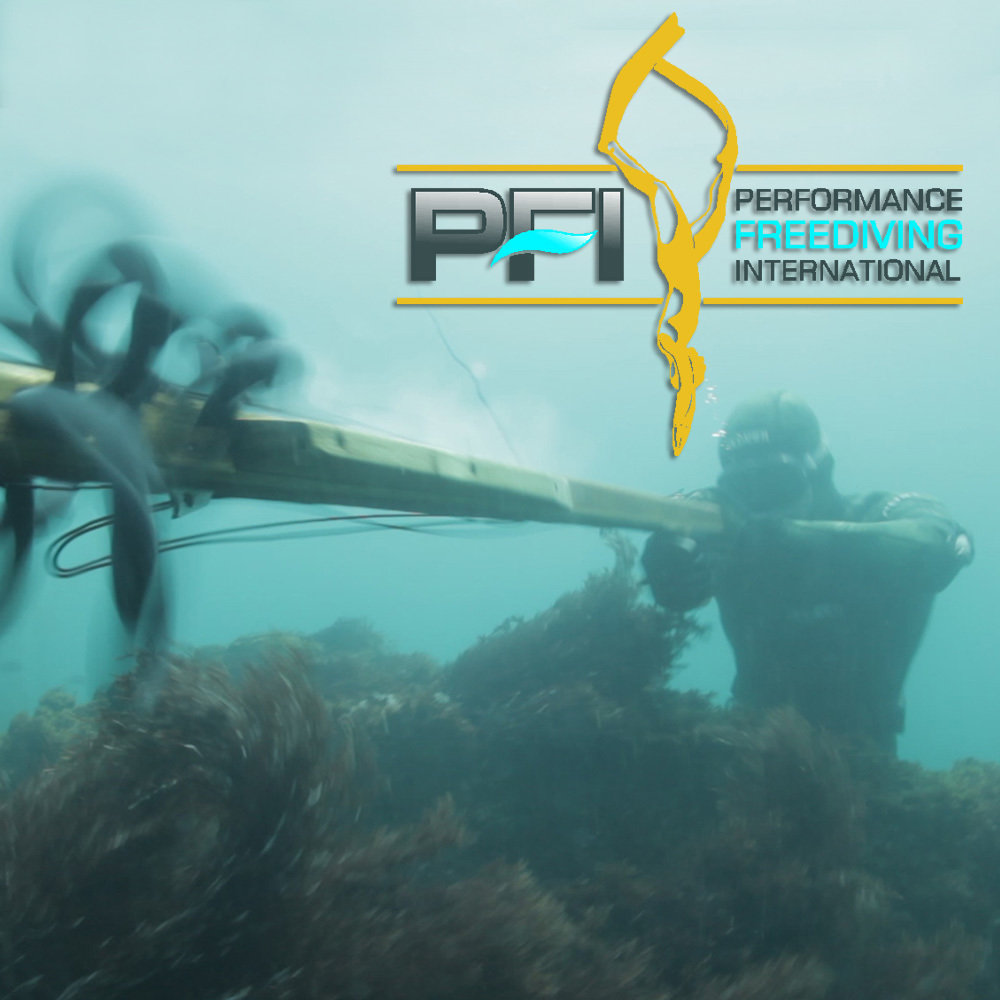 PFI Freediver course + Hunting (Los Angeles), May 28 - 31
SKU 99062
Product Details
This is a combo PFI Freediver certification class with instructor Lance Lee Davis which includes an added half day (4 hour session) of guided hunting from a boat in groups of two, in which students will have the opportunity to explore some local kelp forests and reef structure. Boat fees are included in the price of the class. Students wishing to spearfish are responsible for carrying DAN insurance and purchasing their own CA Sportfishing licenses (this would be CA Sportfishing license plus Saltwater Enhancement. Click here for CA DFW website). DAN insurance and a license ARE NOT required to take this class--they are required ONLY for students wishing to hunt during the Reef/Kelp dive sessions. Students wishing to rent or purchase equipment may do so during lunch on the first day of class from the shop hosting us, Spear America Southbay.

This class is a three day intensive, with Friday for classroom and pool training, Saturday for freediving safety and technique training in the ocean, and Saturday night through Monday for hunting and night diving.

During the class students will dive up to 20M (66') and do statics breathholds of up to 4 minutes. Total class cost is $600. This is a three day class. To register and secure your spot, pay $300 nonrefundable deposit today (after paying the deposit, any change of date is ordinarily $75, but for summer and fall 2020 the reschedule fee will be waived due to coronavirus concerns). Balance is due at the start of class. After registering you will receive and email with additional information about the class as well as a link to pay your balance. Course manual will provided at the beginning of class.
What to do to prepare for the class? Before the class, checkout the 'EQ 101' article on my blog (https://www.socalspearit.com/single-post/2018/05/07/Equalizing-Your-Ears-101). Some students find it very beneficial to do a little bit of ear homework before the class. Equalizing ability (not breathhold!) is the most common limiting factor for students when it comes to ocean work.

IMPORTANT NOTE REGARDING CORONAVIRUS: AS A CONDITION OF PARTICIPATION IN THE CLASS, ALL STUDENTS MUST UNDERGO A CORONAVIRUS TEST WITHIN 4 DAYS OF CLASS START, AND SUBMIT PROOF OF NEGATIVE RESULT TO INSTRUCTOR, WHO WILL ALSO BE TAKING A CORONAVIRUS TEST. NO EXCEPTIONS, INCLUDING FOR VACCINATED INDIVIDUALS. IN ADDITION, INDIVIDUALS (WITH THE EXCEPTION OF MEDICAL PROFESSIONALS AND FIRST RESPONDERS USING PPE) HAVING CONTACT WITH ANYONE TESTING POSITIVE FOR CORONAVIRUS WITHIN 14 DAYS OF CLASS START WILL BE UNABLE TO PARTICIPATE IN CLASS. As always, participation in any class activity is voluntary. By registering and participating in this class you hereby acknowledge that strict social distancing procedures may be impossible to follow during a normal freediving certification class such as this, and despite best efforts of instructors and vendors you assume any and all risk of contracting a communicable disease such as Covid - 19. Free tests are available from the County of Los Angeles, please plan ahead and make time for this as you may need to schedule it a day or two before taking it, and results can take a day or two, although often are available the next day. Instant result tests are available from various vendors and most clinics throughout the city, for a fee. Class size is limited to 6 students plus instructor, Lance Lee Davis.

Friday, May 28
7:00am - 12:30pm | CLASSROOM - FREEDIVE SAFETY AND TECHNIQUE (Spear America Southbay, Torrance)
12:30pm - 1:45pm | LUNCH
1:45pm - 6:00pm | POOL (Dive N Surf, Redondo Beach)

Saturday, May 29
9:00am - 12:00pm | OCEAN SESSION 1 (Veteran's Park Beach, Redondo Beach)
12:00pm - 2:00pm | LUNCH
2:00pm - 6:00pm | CLASSROOM - SPEARING AND HUNTING (Spear America Southbay, Torrance)

Sunday, May 30
8:00am - 12:00pm | REEF/KELP DIVE SESSION 1 (Redondo/Palos Verdes, leaving from Redodo Marina)
12:15pm - 4:15pm | REEF/KELP DIVE SESSION 2
4:30pm - 8:30pm | REEF/KELP DIVE SESSION 3
Monday, May 31
TBA | REEF/KELP DIVE SESSION 4
TBA | REEF/KELP DIVE SESSION 5
ADDRESSES:
CLASSROOM: Spear America Southbay, 18503 Hawthorne Blvd, Torrance, CA 90504
POOL: Dive N Surf,504 N Broadway, Redondo Beach, CA 90277
OCEAN: Veteran's Park Beach, 309 Esplanade, Redondo Beach, CA 90277
Save this product for later